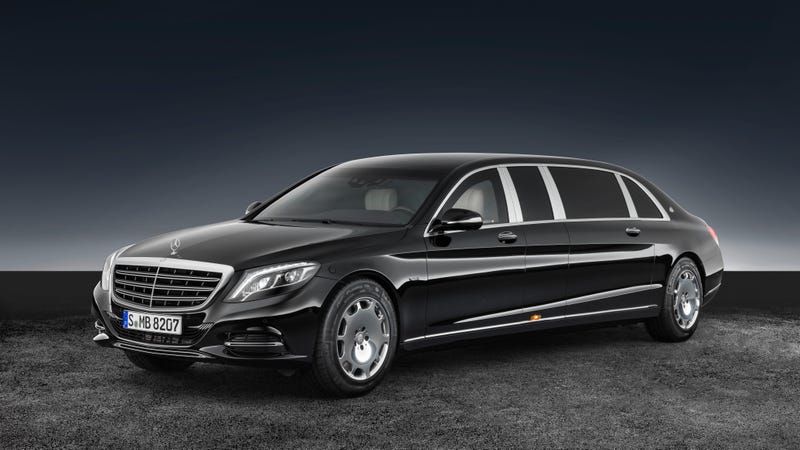 When your employers need to take luxury security seriously…
…It has complete class VR 9 ballistic protection in both transparent and non-transparent areas, which means that it can withstand 7.62 x 51mm rounds from an M60, M14 and FN-FAL. The rear window isn't armored, but the car does have a steel bulkhead behind the seats that acts as a shield for the passengers' heads.
The body uses "protective components of special steel [that] are integrated into the cavities between the body structure and the outer skin." Additional components ensure maximum splinter protection; plates overlap in sensitive places to provide even more protection against bullets.
The glass, coated with polycarbonate along the inside to prevent splintering, is extra thick.
Underneath, the Pullman Guard has ERV 2010 blast protection. Its underbody has floor armoring that helps it resist explosions, yet the vehicle's survivability is unclear. Is it designed so that the just the occupants inside survive? The driver? Can the car keep moving after the explosion? These details are usually vague, though. Can't go divulging these secrets; that's how you get people learning how to beat the system.
All in all, the Pullman Guard weighs 5.1 tons. And because the doors are so heavy, they have motors in them to help passengers open and close them more easily. Extra features include sirens, flashing lamps, two-way radios, an emergency starter battery and a loudspeaker and microphone…
Source: The Mercedes-Maybach S 600 Pullman Guard Will Save Your Hide When The World Goes Mad– Jalopnik