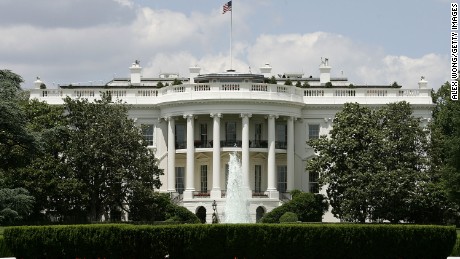 One of the largest operations for household staff is now headed by a Trump Hotel employee. The high level hotel is one of the few environments that translates well into the large private household.
First lady Melania Trump announced Friday the hiring of Timothy Harleth for the role of chief usher, a key position in the executive residence. The search for the new chief usher didn't stray far from the White House; Harleth was until recently the director of rooms at the Trump International Hotel in Washington.
"I am pleased that Timothy will be joining our team," the first lady said in a statement. "I selected him because of his impressive work history and management skills. My husband and I know he will be successful in this vital role within the White House."

While hiring from a Trump property for a key role at the White House is likely to raise eyebrows in terms of questionable favorability and fairness, that Harleth comes from a background in the hospitality industry isn't unusual. Prior to his time at Trump's DC hotel, he worked in management at the Mandarin Oriental in Washington and at the Mandarin Oriental in New York.
Read more at http://www.cnn.com/2017/06/23/politics/trump-timothy-harleth-chief-usher/index.html.